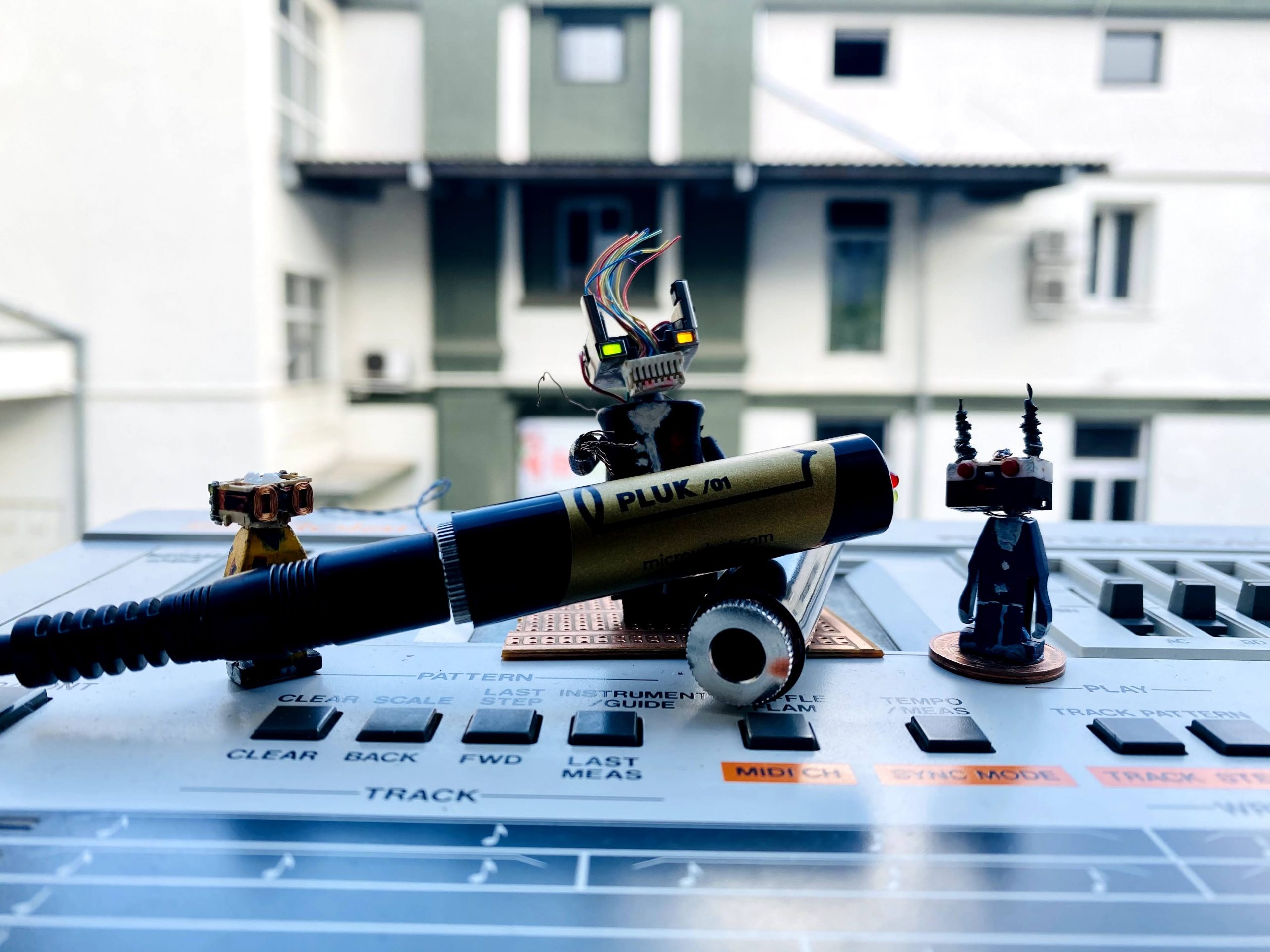 New Products
Pluk 01
Hand-built in limited quantity, boutique device called- "Pluk", version 1 – it is a passive saturator in a single TRS female jack.
It will change the harmonic content of your sound and can be also called exciter or distortion.

Passive – a self contained with no need of external power supply in order to operate.
It is dependent on the devices that are connected to it to put in the "right spot" and regulate its sonic character.
To achieve the designed effect you would need a good line level signal (recommendation is minimum 2V Vmax).
Limiter/Saturator – it will reduce the amplitude of your signal dynamically and will gradually saturate, introducing harmonics in relation to the amplitude and frequency of the incoming signal.
It will catch transients with the natural sounding time constant of the LED and go into soft clipping/saturation .
We find it especially useful to achieve "glue" on your drum bus and a few db of rms into your next stage.
Additional creative usage can include running it in parallel to your dry DAW signal to blend in some harmonics (additional bonus points if you run it on your side signal)
Important notice:
The device requires a strong line level signal to operate (like a drum machine, sound module, MPC).
Pluging in a guitar or microphone directly will not work – you would need a preamp to boost the signal.
Being passive device also entitles Pluk to reduce the amplitude of your signal with several dB.